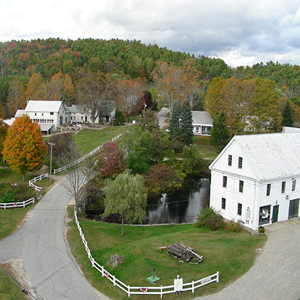 Willowbrook Museum Building Documentation
The Preservation Collaborative worked with the historic 19th century Willowbrook Museum on two projects. For future restoration work, our firm created existing condition drawings for the two historic house museum buildings (2 houses, 2 historic barns) and two re-created historic buildings (1830 one room school and 1880 blacksmith shop). Our firm later produced a HSR for the Isaac Trafton House (1790/1855) for a conceptual rehabilitation project which involved accessibility to the entire first floor space. Click here to learn more.
Getting You Off The Ground
Our firm can help get you started in preserving your historic structure. We document your structure's floor plans, elevations and construction. This critical first step creates an existing condition record from which to analyze issues, highlight sensitive fabric and create balanced solutions that work towards maintaining the historic character and incorporating new life. Click here to learn more about our preservation services.