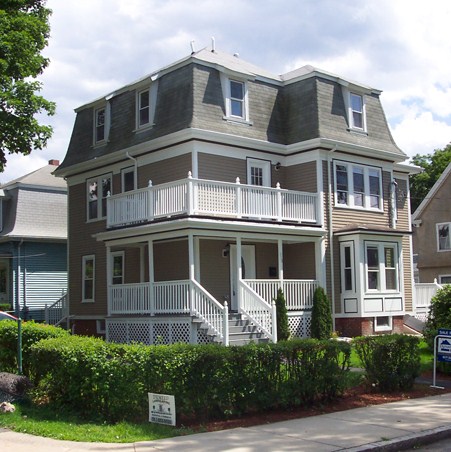 Medford Condominium Project
Designed under the auspices of B. Goba & Associates, P.C., Architects, The Preservation Collaborative provided a number of services for this project. Beginning with accurately documenting existing conditions of this tired two family, we created as-built drawings. Working closely with the developer, Dynamic REI, we created contract documents for the renovation, turning the house into two luxury condominiums. Careful attention to detail by our firm and the developer lead to a well polished end product. Both units sold in less than a week. Click here for more information.
We Can Transform Your Buildings
Our firm can help breathe new life into your old building. No matter if it is an old residence or commercial building, we work on adaptive re-use projects of all kinds. We can quickly measure existing conditions. Working closely with you, we will help develop the right solution to the task at hand. We follow through with project monitoring. The end result is a sucessful project, each and everytime. Click here to view our services.